karenbrady.net

I sell horsehair hatbands everyday for $9.00 + $1.50 shipping.

These are hitched and braided by hand out of nice shiny horsehair - really pretty. Buy as many as you want - only $1.50 shipping.

Send money to paypal to cowgirl_karen@lycos.com and your hatband will be on its way. The picture below is what I have on hand today - except that I have no more red and black right now. After that is a better picture of an individual hatband. Just tell me which one you want - such as (black and white first on left, etc) somewhere in the paypal message and include your address.

If you really want to have fun - try bidding on my items on ebay - my ebay name is klava_texas.

I sold a hatband on ebay for $.01 on July 9, 2003. What a bargain!

I ship internationally for $1.00 more.

If you have questions just email karen@karenbrady.net <!IMG SRC="http://www.uh.edu/images/cougar-4-1.jpg" ALT="Cougar">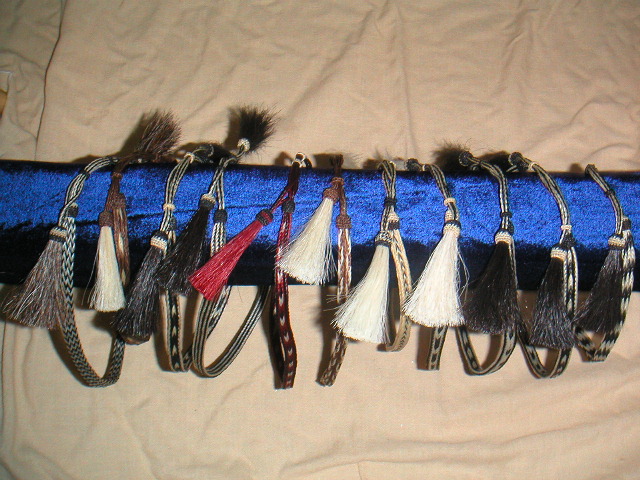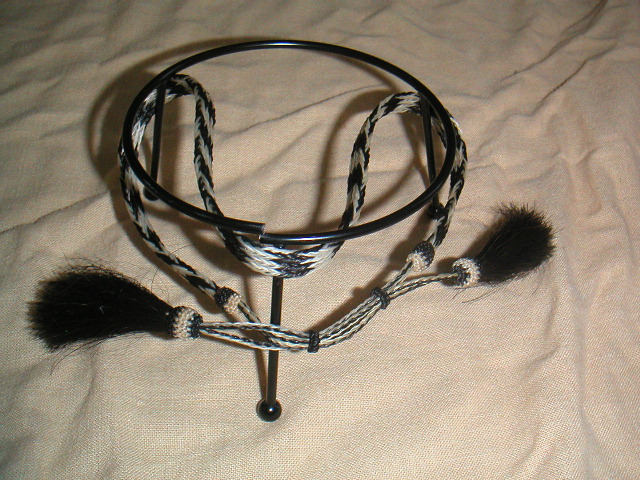 Answers to frequently asked questions. These are natural colored horsehair, except red, which is dyed. The horsehair is tail hair from horses in Mongolia. The hatbands are adjustable to fit any hat including extra large - there are sliding horsehair beads to adjust the length.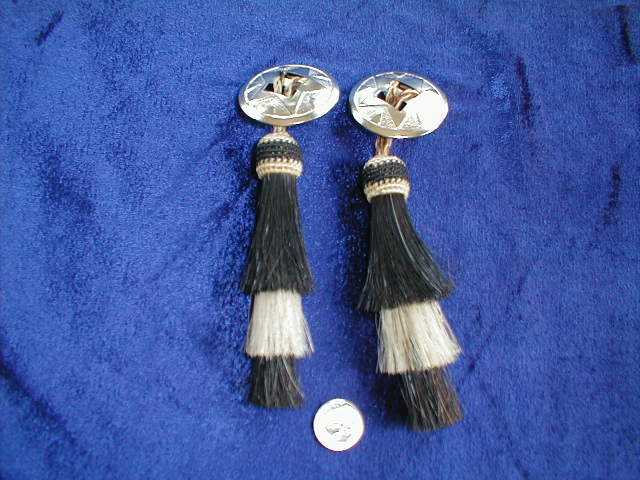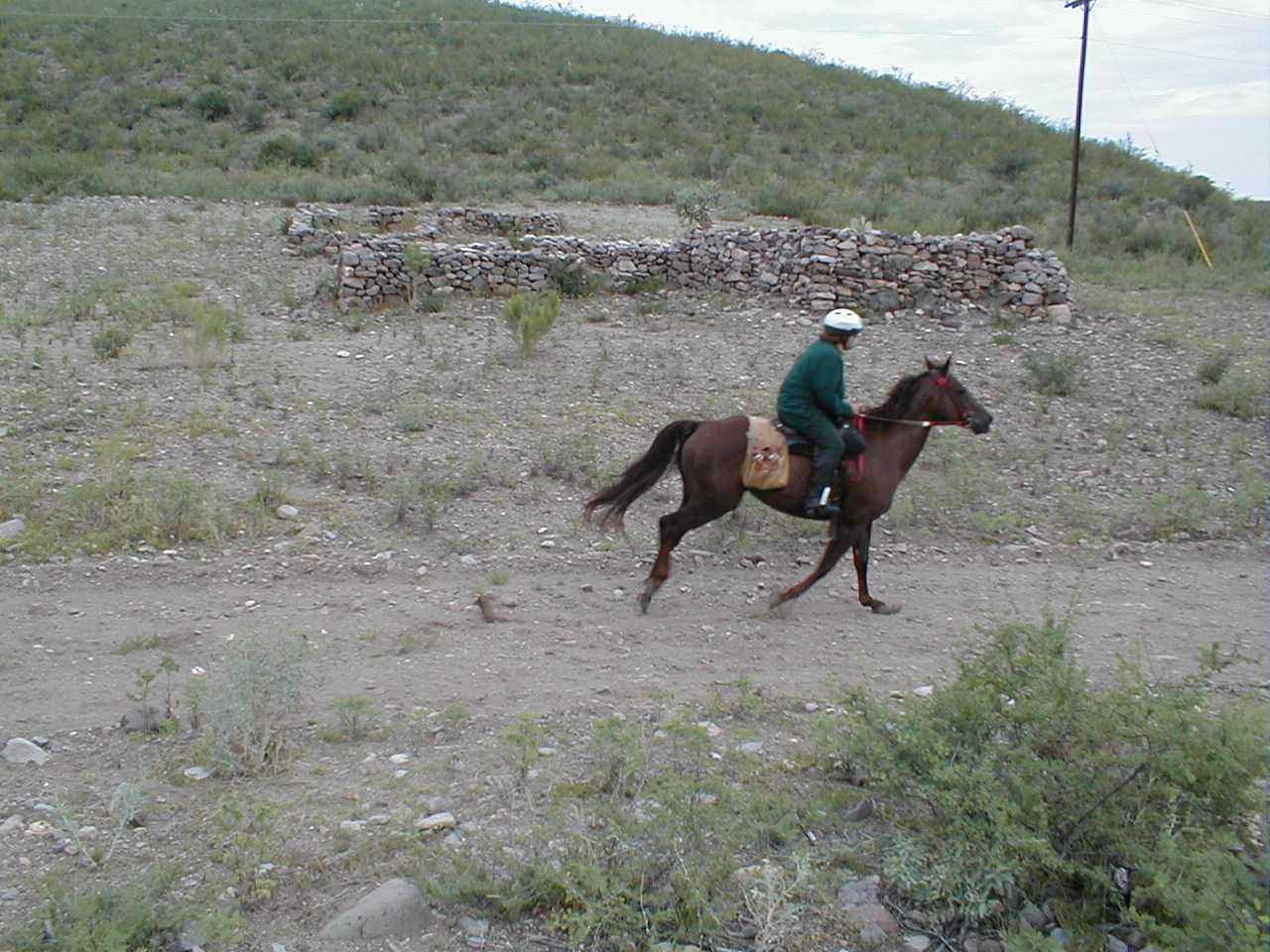 This is me (Karen).
This is from my trip to china.